Decra metal roofing provides long-term
home protection while adding style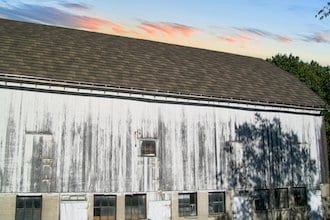 Durable
Decra metal roofing products are some of the longest-lasting roofing products on the market.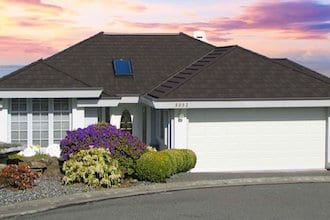 Increase Home Value
Add monetary value to your home and increase your curb appeal.
Energy Efficient
Save on your heating and cooling bills year round.
Reduced Maintenance
Decra metal roofing requires minimal maintenance and upkeep over the roof's lifetime.
Choose the Decra metal roofing
that
fits your home
Browse the Decra
metal roofing catalog
What is Decra
metal roofing?
Decra metal roofing is a metal alternative for traditional asphalt or wooden shingles.
While Decra metal roofing has similar styles and aesthetics to asphalt or wooden roofing, it is longer-lasting, energy efficient, and requires less maintenance.
While many people like the aesthetics of standard asphalt shingles, clay tiles, or wooden shake shingles, these standard roofing products are often inferior to metal roofs.
Traditional home roofing is heavily affected by natural weather, and it begins to crack, curl, fade, and degrade over time.
However, when people think of "metal roofs," they often picture the standard commercial roof that is flat, has ridges, and is unappealing.
That is where Decra metal roofing is different!
Decra metal roofing products combine the durability and low maintenance of metal roofs with the aesthetic beauty of asphalt shingles, clay tiles, or wood shakes.
If you want a high-quality roof for your home that will last a lifetime with little maintenance while still adding incredible value and beauty to your home, then you need Decra metal roofing!
We make buying Decra roofing
products
simple...
Contact Us

Visit our showroom or schedule a consultation.

Review Quote

We send you a customized quote for your review.

Installation

Use one of our experts or a contractor of your choice.
What you can expect when
your purchase your Decra metal roofing
products through Graber Supply
Decra Warranty

Decra roofing products come standard with a limited lifetime warranty.

Owner-to-owner limited warranty

Decra warranties can be transferred if you sell your home. This adds real value to your Decra metal roof.

Superior Customer Service

Experience the Graber Supply difference with our customer service.
Decra roofing supplies
in Miami county, Amboy, Marion,
Peru, and Kokomo, IN
Are you experiencing the frustration of having an old roof that leaks, needs to be replaced, or is distracting from the exterior beauty of your home?
At Graber Supply, we believe your home should be warm, inviting, and efficient; and we know that having a beautiful and quality roof plays a big part of this!
That is why we are certified to sell Decra metal roofing supplies. We offer a full line of Decra roofing materials so that you get a beautiful and functional roof combined with excellent customer service.
We know you want a fully customized home that displays your unique style. Using Decra roofing materials, you get a roof that will last a lifetime while adding beauty and value to your home. With the different styles and colors, you can choose a roof that matches your home.
Being your local Decra roof supplier is only a small part of what we offer at Graber Supply. Feel free to browse our other products that we offer to make your home efficient, beautiful, and truly yours:
Contact us today, browse our online catalogs, or stop by our showroom and meet us in person. We would love to meet you and help your dreams for your home come true!