Custom countertops that match your
personal style and meet your requirements
Custom Design
Custom cutting and placements for wash basins, faucets, and other features you want.
Multiple Surface Types
Choose the surface that fits your home and budget. We offer laminate, granite, engineered marble, and more!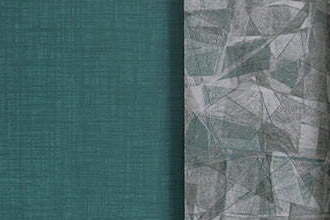 Colors & Finishes that Complement Your Home
Choose the details for your countertop that add to your home's interior style.
Choose the perfect countertop for your

kitchen and bathroom
Browse our available
countertop profiles
We make getting your new custom
countertops
simple...
Contact Us

Visit our showroom or schedule a consultation.

Review Quote

We send you a customized quote for your review.

Installation

Use one of our experts or a contractor of your choice.

Enjoy

Love your new countertops!
What you can expect when
your purchase your countertops
with Graber Supply
Manufacturer Warranty

All countertops come with standard manufacturer warranties.

Workmanship Warranty

We back Graber Supply countertop installations for 1 year.

Superior Customer Service

Experience the Graber Supply difference with our customer service.
Kitchen & Bathroom Countertops
in Miami county, Amboy, Marion,
Peru, and Kokomo, IN
Are you experiencing the frustration of having countertops that are breaking down, wearing out, or are becoming outdated?
At Graber Supply, we believe your home should be warm, inviting, and efficient; and we know having countertops that are functional and stylish plays an important part in this!
That is why we offer multiple countertop styles and materials for your kitchen and bathroom. We offer a full line of countertops to give you the design you want with the customer service that you deserve.
We know you want a fully customized home that displays your unique style. Using our countertop suppliers, you can choose from a large variety of styles, features, and materials for your next countertop. This allows you to have a kitchen and bathroom that fit your home interior.
Being your local countertop supplier is only a small part of what we offer at Graber Supply. Feel free to browse our other products that we offer to make your home efficient, beautiful, and truly yours:
Contact us today, browse our online catalogs, or stop by our showroom and meet us in person. We would love to meet you and help your dreams for your home come true!
We suggest that you bring us a drawing of your countertop with the general measurements for a quote and to begin the design process.  Before the final order is completed, we will take the exact measurements.
We can only offer the colors and patterns that are available from our vendors.  However, they offer many shades and styles available, and we can usually find a good match for your kitchen and home.
Yes, we do!  You will need to provide us with the sink model number so that we can get the correct sizing information and other specs.
Yes, there are many options, styles, and colors to choose from!  Contact us to begin choosing the style and design that you want.
The Graber Supply install team installs the laminate countertops.  The Solid Surface, Quartz, and Stone countertops are installed by certified installers from our vendors.
It varies on the product you buy and the vendor, but typical wait times are 3-5 weeks.
Thickness varies on the product that you buy.  Contact us to discuss the countertop and thickness that fits your kitchen, bathroom, and home.
Most countertops don't require anything other than normal household cleaning. 
If the specific countertop you choose requires additional care, we will discuss this with you.
Granite and quartz countertops can both withstand some heat for short periods of time.  However, we always encourage using potholders or trivets to avoid any potential heat damage.
Quartz countertops can be used for cutting without a board.  However, be careful with what you are cutting - acid foods, like citrus fruit, can cause damage to the countertop's sealer.
Like any other home product, countertops can be damaged by extreme heat, extreme cold, or unusual abuse.
If countertops are cared for and treated like normal, then this is not usually a problem.