Have a beautiful and efficient home entrance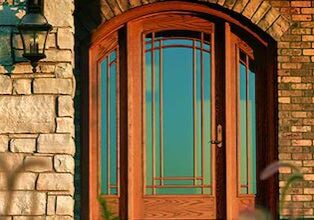 Quality Craftsmanship
Enjoy the look, feel, and reliability that comes from quality workmanship.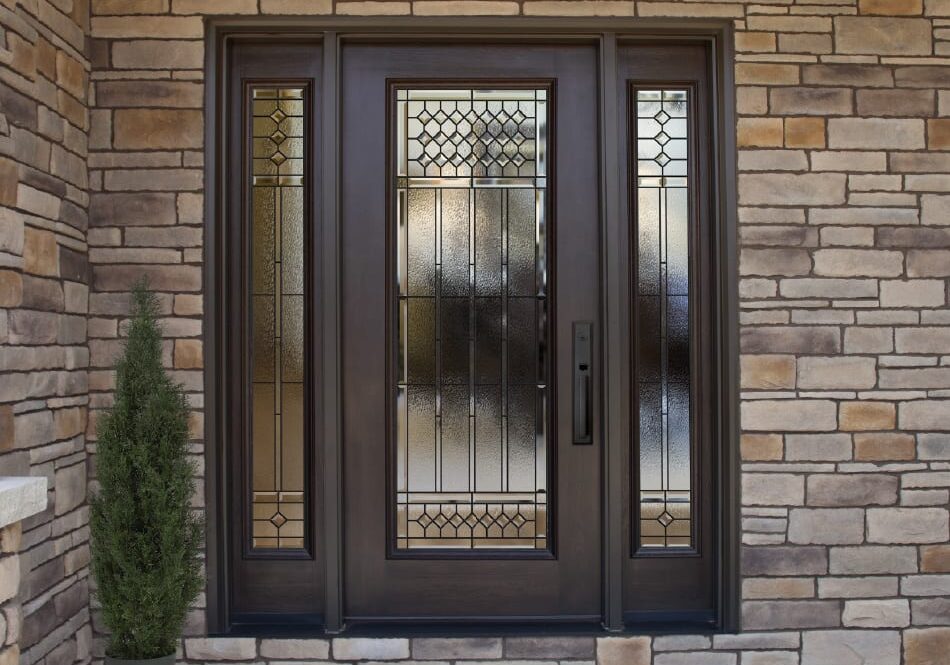 Large Selection of Styles
Choose the style that complements your home with multiple styles and colors.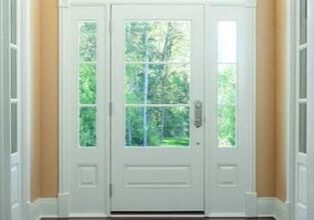 Energy Efficient
Eliminate drafts, heat loss, and inconsistent interior temperatures with our Low-E glass doors.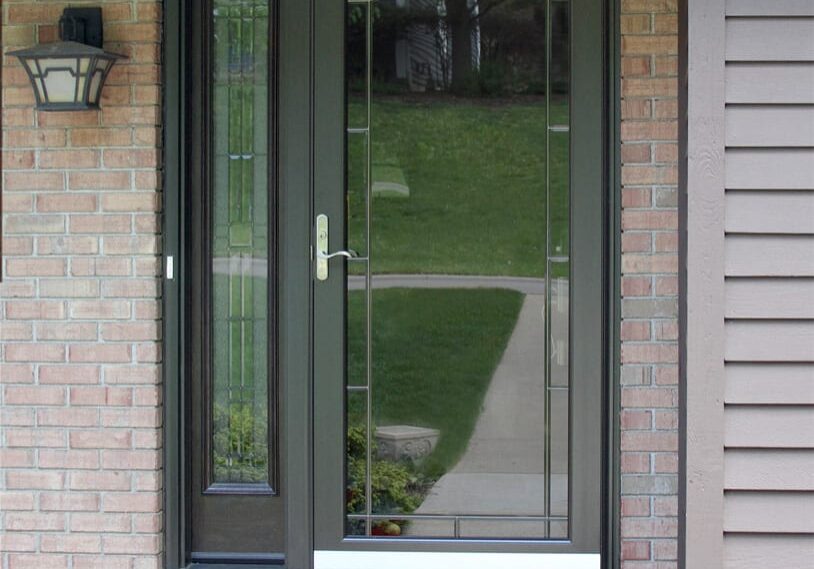 Custom Sizing for any Space
Don't worry if you have unique door measurements; we can custom size any door!
Choose the style and features
for your
entry door
Browse the Graber
Entry Doors Catalog
What makes Graber Entry Doors
unique?
Treated pine frames - gives your door longer life

Compression weatherstrip - ensures an effective seal

Polystyrene door core - creates excellent insulation

Epoxy primer coating - the ultimate rust protection
Prefinished with textured vinyl - no painting required

Bumper threshold with PVC core - adds door reliability

Solid wood lock-block - increases door security

Low-E Glass - increases efficiency and energy savings, no matter the season or temperature
We make getting your new entry door
simple...
Contact Us

Visit our showroom or schedule a consultation.

Review Quote

We send you a customized quote for your review.

Installation

Use one of our experts or a contractor of your choice.
What you can expect
with every Graber Entry Door
5-year Limited Warranty

We repair, replace, or refund Graber entry doors with defective materials or workmanship.

Customer Satisfaction

Contact us if you are not fully satisfied with your Graber entry door.

Superior Customer Service

Experience the Graber Supply difference with our customer service.
Home Entry Doors
in Miami county, Amboy, Marion,
Peru, and Kokomo, IN
Are you experiencing the frustration of having a home entrance and entry door that is inefficient, uninviting, or not designed for your home's style?
At Graber Supply, we believe your home should be warm, inviting, and efficient; including your home entrance and door!
That is why we design, build, and sell our own line of Graber entry doors as your local home supplier. We want to offer all of our customers the best in quality materials, excellent craftsmanship, and customer service.
We know that our customers want a fully customized home that shows their unique style. We offer a large selection of home parts and supplies that provide home customization and style without sacrificing quality and top-notch customer service.
Our entry doors are only a small part of what we offer at Graber Supply. Feel free to browse our other products that we offer to make your home efficient, beautiful, and truly yours:
Contact us today, browse our online catalogs, or stop by our showroom and meet us in person. We would love to meet you and help your dreams for your home come true!
Graber Home Entry Door FAQ's
If you choose Graber Supply to do the door installation, then we will visit your home and take your home entry door measurements.  Otherwise, either you or your contractor will need to take the measurements and send them to Graber Supply.
Paint:  Our home entrance doors can be painted to match almost any color.
Stain:  We have multiple stain colors available, and you will need to choose one from our stain color palette.
We do not make all the individual parts, but we manufacture and assemble them ourselves at our workshop.
We offer both decorative and privacy glass in our home entrance doors.  The glass in the internal grilles can also be different patterns if desired.
Our privacy glass comes in a variety of textures including...

Blanca
Chinchilla
Cumulus
Linen
Micro-granite
Rain
Steamed
Vapor
Only certain parts of the door are replaceable, and often internal blinds will require the door to be replaced.
You can have peace of mind with our 20-year prorated factory warranty.
Yes, most of our entry doors have different options available with the internal grille.  Please ask us for details.
If prepped correctly, most of our entry doors can be painted.
Yes, it can!  The actual savings depends on the condition of your existing door that is being replaced.
The biggest energy savings occur when the Graber entry door is installed correctly, has energy-efficient glass, and is installed with a tight seal.
Low-E glass minimizes the amount of infrared and UV light that passes through the door's glass.  Minimizing this light helps maintain a consistent temperature inside your home.