Experience the following with
Andersen windows and doors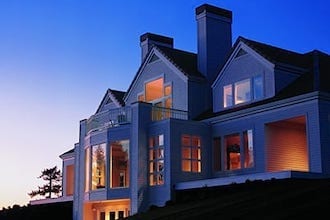 A wide selection of windows & doors that fit your personal style for your home.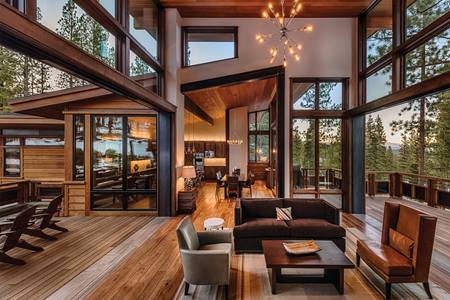 Over the last 100+ years, Anderson has provided some of the best products and warranties on the market. They still come through today!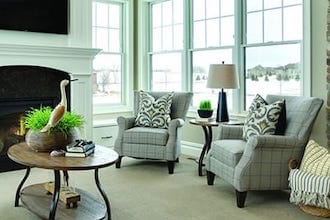 Designed to eliminate drafts, leaks, and temperature differences while also reducing harmful UV light and outside noise, Anderson products keep you comfortable all day.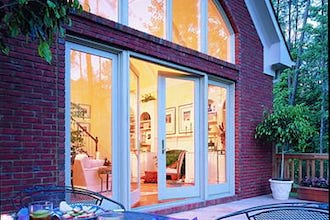 Enjoy windows and doors that reduce heating and cooling bills by making your home more efficient.
Choose the style and fuction that
fits your home
Andersen Windows in Cass County, IN
Andersen Doors in Cass County, IN
Browse the Andersen
Window & Door Catalogues
Getting your Andersen windows & doors in Cass County is simple...
Contact Us

Visit our showroom or schedule a consultation.

Review Quote

Review and approve the customized quote we send you.  

Installation

Hire your own contractor or engage one of our expert installers. 

Enjoy

Love your windows and doors!
What you can expect when
you purchase your Andersen windows
& doors through Graber Supply
Andersen Warranty

All Andersen products come with industry-leading limited warranties.

Owner-to-Owner Limited Warranty

Anderson warranties can be transferred if you sell your home. This adds real value to your Andersen purchases.

Superior Customer Service

We work with you to make sure you get the right Andersen products for your home.
Andersen Replacement Windows in Cass County, Indiana
Are you feeling tired and frustrated because your windows or doors are inefficient, don't work properly, or allow drafts and leaks?
At Graber Supply we believe that a home should be warm, inviting, and efficient. We know it's important to have window panes as well as other doorways in the house which will offer all three of those qualities!
That is why we are a local certified Andersen dealer for replacement windows and doors, and we serve Cass County and beyond. We offer a full line of quality Andersen products so that you get the quality parts you need with the customer service that you deserve.
If you own a home in Cass County, there's nothing quite as exasperating as dealing with drafts and uneven temperatures caused by subpar or leaky windows and doors.
After a chilly or scorching day outside, the last thing you want is to be bothered by an inefficient home due to ill-fitting or substandard windows and doors.
Luckily, Andersen products offer the solution you require for a cozy home in Cass County or its nearby regions!
With a rich history of more than a century filled with innovation, Andersen continues to provide dependable products that ensure the safety and comfort of you and your loved ones.
If you live in Cass County, Indiana then we don't need to explain much about the natural beauty, history, or local attractions in the county or surrounding area:
Cass County Historial Society

Cole Clothing Museum

Riverside Park

Indian Trail Wines

Bishop Park

Dunwoody Park
And plenty more to do, see, and experience in the surrounding areas. You will have to go find it all out for yourself! 
Cass County has over 37,000 people in a land area of 414.85 square miles. The Wabash River runs through Cass County and is joined by the Eel River in Logansport. 
We provide our construction services to all cities and boroughs in Cass County, including: Logansport (county seat), Galveston, Onward, Royal Center, and Walton. 
We also service a variety of other townships and unincorporated communities, including Adams, Bethlehem, Boone, Clay, Clinton, Deer Creek, Eel, Harrison, Jackson, Jefferson, Miami, Noble, Tipton, and Washington. 
We offer construction to all zip codes in Cass County, Indiana, including: 46961, 46967, 46932, 46978, 46942, 46988, 46994, 46947, 46950, and 46998. 
As the
Cass County Chamber of Commerce
states, "
The Chamber of Commerce values local businesses and their associates that bring a diverse and dynamic culture to the area.  Our community is a great place to enjoy life, to raise a family, and to do business."
Being your local Anderson window dealer in Miami County is only a small part of what we offer at Graber Supply. Feel free to browse the other products that we offer to make your home efficient, beautiful, and truly yours:
Contact us today, browse our online catalogs, or stop by our showroom and meet us in person. We would love to meet you and help your dreams for your home come true! 
We look forward to hearing from you. 
Andersen Windows & Doors FAQs
Yes, we can send someone out to your home to measure your windows and make sure you have the correct Andersen window replacement size (A fee may apply).
Yes! This helpful guide can assist you in calculating the rough dimensions for your new replacement windows. 
Certainly. Specific models of our Anderson products are available with the option of "blinds between the glass." If you are interested in this option, ask us about it when you contact us to get your quote. 
If you have a little experience you can install your new windows yourself, or you can employ our team of expert installers to put them in for you. 
Andersen windows with blinds between the glass cannot be repaired; a replacement panel is necessary.
We offer Andersen windows in a variety of standard sizing, as well as custom sizing that comes in ⅛" increments, so we will be able to deliver a product that meets your needs!
Feel free to take a look at the available warranties for all Andersen windows and doors.  With our owner-to-owner warranties, you can rest assured that your product is valuable for years to come and adds resale value.