Experience the following with
Andersen windows and doors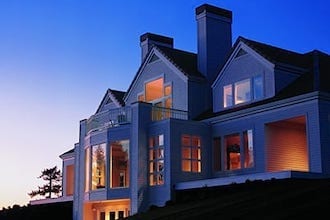 Choose from a wide variety of styles and options to find the best match for your home and personal style.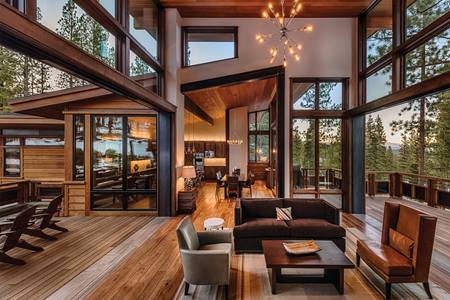 With over 100 years of experience, Andersen continues to innovate and provide some of the best warranties and products available.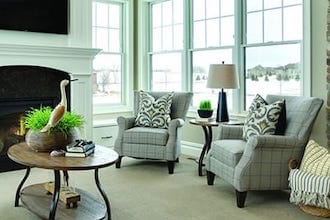 Enjoy a home with few drafts, leaks, or temperature fluctuations, while also keeping outside noise and harmful UV light to a minimum.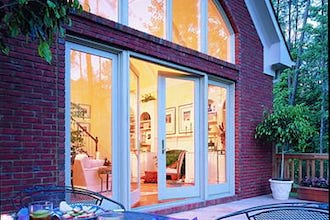 Enjoy lower heating and cooling bills by installing efficient windows and doors.
Choose the style and fuction that
fits your home
Andersen Windows in Grant County, IN
Andersen Doors in Grant County, IN
Browse the Andersen
Window & Door Catalogues
Getting your Andersen windows & doors in Grant County is simple...
Contact Us

Visit our showroom or schedule a consultation.

Review Quote

We send you a customized quote for your review.

Installation

Hire one of our experts or choose a contractor you know of. 

Enjoy

Love the aesthetic, function, and reliability of your new windows and doors! 
What you can expect when
you purchase your Andersen windows
& doors through Graber Supply
Andersen Warranty

All Andersen products come with industry-leading limited warranties.

Owner-to-Owner Limited Warranty

Anderson warranties can be transferred if you sell your home. This adds real value to your Andersen purchases.

Superior Customer Service

We work with you to make sure you get the right Andersen products for your home.
Andersen Replacement Windows in Grant County, Indiana
Are you dreaming of a cozy and welcoming home where you can enjoy steady temperatures, without those bothersome drafts or leaks?
Well, look no further than Graber Supply – your ultimate solution for Andersen windows and doors that are tailor-made for your home! These gems not only work like a charm but also add a touch of elegance. Finding the perfect style to complement your house is a breeze, with our wide variety of models.
Guess what? We're your friendly neighborhood certified Andersen dealer for replacement windows and doors, proudly serving Grant County and beyond. Our shelves are stacked with top-tier Andersen products, ensuring you get the finest parts without compromising on top-notch customer service. Your home deserves nothing less!
If you're a homeowner in Grant County or the surrounding region, you might have faced the annoyance of dealing with windows or entry doors that let in drafts and leaks.
But worry not, because we're here to provide a fantastic solution for your draft problems – Andersen windows and doors! We understand your frustration, and we're excited to offer you some of the finest products to put an end to those pesky drafts.
If you live in Grant County, Indiana then we don't need to explain much about the natural beauty, history, or local attractions in the county or surrounding area:
Cardinal Greenway

Fairmont Historical Museum 

James Dean Gallery

Marion Splash House

Grant County's Garfield Trails

Matter Park

Quilter's Hall of Fame
Located in central Indiana, Grant County has over 65,000 people in a land area of 414 square miles. Important paleontological discoveries have been made in the Pipe Creek Sinkhole. the birthplace and hometown of James Dean, an iconic and legendary movie star born in 1931. 
Grant County, IN, boasts a captivating landscape painted with the strokes of nature's hand – a quilt of gently undulating hills adorned with vibrant, thriving foliage. These picturesque slopes have embraced both modern urban life and the rustic charm of agriculture. Meandering gracefully, the Mississinewa River weaves its way through this scenic county, leading a mesmerizing dance toward the enchanting embrace of Mississinewa Lake in neighboring Miami County.
We provide our construction services to all cities and boroughs in Grant County, including Gas City, Jonesboro, and Marion (county seat). 
We also service a variety of other townships and unincorporated communities, including Fairmount, Fowlerton, Matthews, Swayzee, Sweetser, Upland, Van Buren, Arcana, Cole, Farrville, Fox, Friendly Corner, Hackleman, Hanfield, Jadden, Michaelsville, Normal, Radley, Rigdon, Roseburg, and Weaver.
We offer construction to all zip codes in Grant County, Indiana, including 46928, 46930, 46933, 46938, 46987, 46986, 46989, 46991, 46953, 46952, and 46957. 
As the
Grant County Chamber of Commerce
states,
"
The Chamber is a comprehensive group of businesses and organizations dedicated to fostering a healthy and vibrant local economy. To cultivate an environment for business growth and sustainability, the Chamber has pledged to provide business support, networking opportunities, advocacy, educational and peer outreach for the business community. The Chamber with its 350 members representing approximately 11,000 individual employees, is a voice that is well respected within the community."
Being your local Anderson window dealer in Grant County is only a small part of what we offer at Graber Supply. Feel free to browse the other products that we offer to make your home efficient, beautiful, and truly yours:
Contact us today, browse our online catalogs, or stop by our showroom and meet us in person. We would love to meet you and help your dreams for your home come true!
Andersen Windows & Doors FAQs
Certainly! We will send an employee out to your place to measure your windows and ensure you order the correct replacement window size. Fees may apply for this service.