Experience the following with
Andersen windows and doors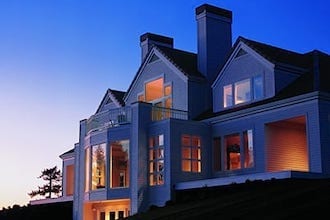 Anderson has options to fit every taste and style!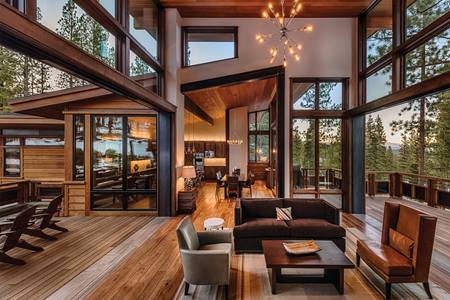 With over 100 years of experience, Anderson continues to innovate and provide some of the best products and warranties on the market.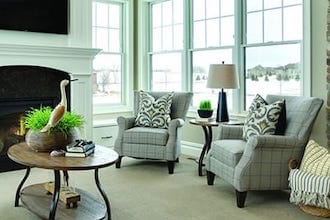 With Anderson products you can maintain consistent temperatures, provide UV protection, and help prevent leaks and drafts.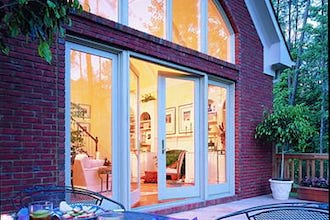 Install properly insulated windows and doors and see the savings on your heating and cooling bill! 
Choose the style and fuction that
fits your home
Andersen Windows in Marion, IN
Andersen Doors in Marion, IN
Browse the Andersen
Window & Door Catalogues
Getting your Andersen windows & doors in Marion is simple...
Contact Us

Contact us to schedule a consultation, or visit our physical showroom. 

Review Quote

Review the customized quote we'll send you. 

Installation

Use one of our experts or a contractor of your choice.

Enjoy

Love your windows and doors!
What you can expect when
you purchase your Andersen windows
& doors through Graber Supply
Andersen Warranty

All Andersen products come with industry-leading limited warranties.

Owner-to-Owner Limited Warranty

Anderson warranties can be transferred if you sell your home. This adds real value to your Andersen purchases.

Superior Customer Service

We work with you to make sure you get the right Andersen products for your home.
Andersen Replacement Windows in Marion, Indiana
If you live in Marion or nearby, you want your home to feel cozy in the winter and nice and cool in the summer.
To make sure your home stays that way, having good windows and doors is really important.
We're an approved Andersen dealer that sells replacement windows and doors. We serve Marion, IN, and the areas around it. We have lots of different Andersen products to choose from, so you can get the right parts for your home. And we're here to give you great customer service too!
If you live in beautiful Marion, Indiana then you already are familiar with the surrounding beauty, history, and style of the area:
Marion Splash House

Mississinewa 1812 Reenactment Weekend (largest living history event in the US)

Fly/In Cruise/In Event

Indy Airstrip Attack

Gardens of Matter Park (A Proven Winners Signature Garden)

James Dean Birthsite Memorial

Quilter's Hall of Fame

Walnut Creek Golf Courses
Located in Grant County in central Indiana, the City of Marion is the county seat and also home to Indiana Wesleyan University. 
Marion city is the birthplace of Hollywood's legendary star, James Dean, and the cartoonist Jim Davis. 
Marion has an impressive Christmas lights event. "For decades, Mar­i­on has been known around the world for its Christ­mas City Walk­way of Lights." states the City of Marion website. 
Marion City hosts a Fly/In Cruise/In. As the Fly/In Cruise/In website states, "This annual event features antique, classic, homebuilt, ultralight, rotorcraft and warbird aircraft as well as vintage cars, trucks, motorcycles, fire trucks, autocycles, military vehicles, and tractors. An all-you-can-eat Pancake Breakfast is served."
The City of Marion also hosts the Hog Daze Motorcycle Rally, a three-day event that celebrates the rich history of motorcycles in Indiana. 
The city of Marion covers 15 square miles of land and is home to over 29,000 people. 
Marion is known for its historical significance as the location of the Battle of the Mississinewa, a notable event from the War of 1812. In this battle, a group sent by William Henry Harrison clashed with the Miami villages. This historical event is commemorated annually through a reenactment, making it the biggest War of 1812 reenactment in the United States.
The Marion City website states, [Our mission is] "to bring pos­i­tive ener­gy and growth to the Mar­i­on com­mu­ni­ty through a proac­tive approach based on hon­esty, col­lab­o­ra­tion, and account­abil­i­ty. It is our duty to fos­ter and pre­serve a safe, healthy, and thriv­ing envi­ron­ment full of oppor­tu­ni­ty for our fam­i­ly of cit­i­zens and vis­i­tors alike."
We service all zip codes in Marion, Indiana with construction services, including: 46952, 46953, and other surrounding zip codes in the greater Grant County area.
Being your local Anderson window dealer in Marion is only a small part of what we offer at Graber Supply. Feel free to browse the other products that we offer to make your home efficient, beautiful, and truly yours:
Contact us today, browse our online catalogs, or stop by our showroom and meet us in person. We would love to meet you and help your dreams for your home come true!
Andersen Windows & Doors FAQs
Certainly! We'll send out an employee to help you ensure that you are ordering the correct size of replacement window. Fees may apply. 
Yes!  If you would like to measure your windows yourself, you can use this helpful guide to assist you in getting the rough dimensions you'll need for your replacement windows. 
Yes, certain models of the available Andersen products are available with a "blinds between the glass" option.  If you want this option, please ask us about it when you contact us for your quote.
You can install your new windows yourself, or you can have the Graber Supply team install them for you.
Andersen windows with blinds between the glass cannot be repaired; a replacement panel is necessary.
We offer Andersen windows in a variety of standard sizing, as well as custom sizing that comes in ⅛" increments, so we will be able to deliver a product that meets your needs!
Feel free to take a look at the available warranties for all Andersen windows and doors.  With our owner-to-owner warranties, you can rest assured that your product is valuable for years to come and adds resale value.