Experience the following with
Andersen windows and doors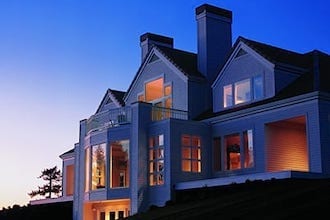 No matter the style, options, or features that you want, Andersen has the products to fit your home.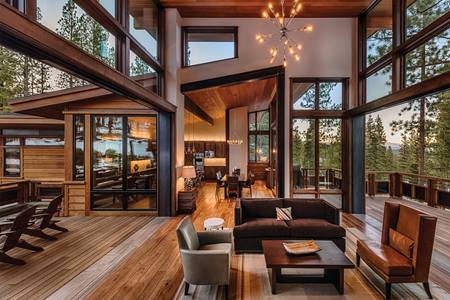 Anderson has been providing some of the best warranties and products on the market for the last 100+ years. They continue to innovate and come through today!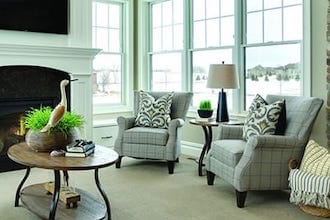 Andersen products help maintain a consistent temperature and provide UV protection by helping stop leaks, drafts, and harmful sunlight.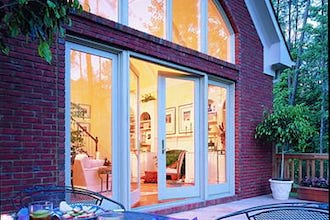 Enjoy a lower heating and cooling bill when you have properly insulated, energy-efficient doors and windows. 
Choose the style and fuction that
fits your home
Andersen Windows in Peru, IN
Andersen Doors in Peru, IN
Browse the Andersen
Window & Door Catalogues
Getting your Andersen windows & doors in Peru is simple...
Contact Us

Visit our showroom or schedule a consultation.

Review Quote

We will send you a customized quote for you to review and approve before we proceed. 

Installation

Use one of our experts or a contractor of your choice.

Enjoy

Love the increased comfort, function, and beauty your new doors provide!  
What you can expect when
you purchase your Andersen windows
& doors through Graber Supply
Andersen Warranty

All Andersen products come with industry-leading limited warranties.

Owner-to-Owner Limited Warranty

Anderson warranties can be transferred if you sell your home. This adds real value to your Andersen purchases.

Superior Customer Service

We work with you to make sure you get the right Andersen products for your home.
Andersen Replacement Windows in Peru, Indiana
Have you ever felt a chilly breeze sneaking through your windows or doors?
Whether you're building a new place or giving your current one a makeover, here's the scoop: having windows and doors that work well and are good quality can totally change how comfy your home is.
Guess what? We're your local Andersen dealer, certified and all! We're here for Peru, IN, and beyond. We've got a bunch of awesome Andersen products, so you can grab the good stuff and get top-notch service too. You deserve the best, after all!
If you live in beautiful Peru, Indiana then you already are familiar with the surrounding beauty, history, and style of the area:
Grissom Air Museum

International Circus Hall of Fame

Oak Hill Winery

Mississinewa Lake, Dam, and Reservoir 

Circus Hall of Fame

Miami County Speedway and Bunker Hill Dragstrip

Circus City Festival Museum

Seven Pillars Nature Preserve - ACRES Land Trust

Miami County Museum

American Huey 369 Museum 
Nestled in the heart of Miami County, Indiana, lies the vibrant city of Peru, boasting its grandeur just a skip and a hop away from the bustling streets of Indianapolis, a mere 79 miles to the south.
Picture this: the meandering Wabash River weaves a spellbinding tapestry through Peru, playfully slicing the city in two, as if nature itself were putting on a captivating show.
Back in 1834, the visionary William N. Hood laid the first brick of Peru's story, and boy, did it go through its trials. Flash forward to 1913, when an epic flood roared through the streets at a staggering 20 mph, leaving a trail of destruction in its wake. The aftermath was sobering, with lives lost and a heart-wrenching $3,000,000 in damages. The once-thriving town was thrust into darkness.
But hold tight, because this story takes a remarkable turn. Peru dusted itself off and made a triumphant comeback, standing tall today, a testament to its resilience and spirit.
Now, here's the real kicker – Peru proudly wears the crown as the Circus Capital of the World! Every year, the city becomes a mesmerizing circus extravaganza, showcasing both professional marvels under the Big Top and the youthful exuberance of the Peru Amateur Circus, a heartwarming spectacle for ages 7 to 21, held each June.
Spanning 5 square miles of enchanting land, Peru isn't just a dot on the map; it's a thriving hub, home to over 11,000 spirited souls who have breathed life back into its very core.
As the Miami Chamber of Commerce, the chamber overseeing Peru, states on their website, "The Miami County Chamber of Commerce promotes a strong business and industrial climate for its members through a partnership between businesses and the community of Miami County."
We service all zip codes in Peru, Indiana with construction services, including: 46970, 46971, and other surrounding zip codes in the greater Miami county area.
Andersen Windows & Doors FAQs
Certainly! We can send an employee to your home to measure your windows and help you order the correct size of replacement window. Fees may apply for this service. 
Yes! If you want to take the measurements on your own windows, you can follow this helpful guide. The guide will walk you through the process of measuring your windows so you can order the correct size of replacement. 
Absolutely. Certain models of available Andersen windows can come with blinds between the glass. If this option interests you, contact us for more information! 
You have several options for installing your new windows. If you are handy with tools it's possible to install them yourself, although we don't recommend this if you don't have any construction experience. Or you could hire a contractor of your choice, or you can hire a Graber Supply employee to come out and install your windows for you. 
Andersen windows with blinds between the glass cannot be repaired; a replacement panel is necessary.
We can provide Anderson windows in a wide variety of standard sizes. But if you have an unusual size of window we can offer custom sizing that comes in 1/8" increments, so we will be sure to have something that fits your needs. 
Feel free to take a look at the available warranties for all Andersen windows and doors.  With our owner-to-owner warranties, you can rest assured that your product is valuable for years to come and adds resale value.