Experience the following with
Andersen windows and doors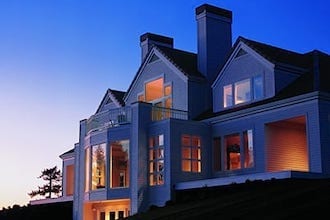 A wide selection of windows & doors that fit your personal style for your home.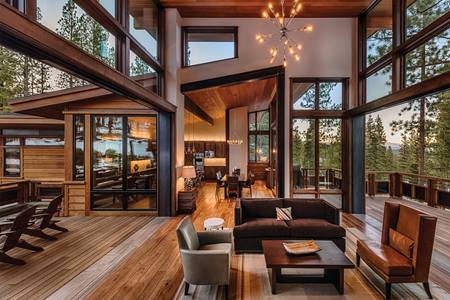 With over 100 years of experience and innovation, Andersen provides some of the best products and warranties in the market.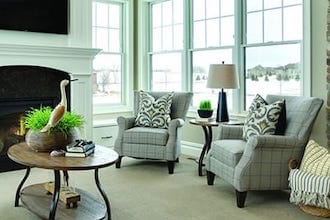 Anderson products help minimize leaks, drafts, and temperature fluctuations, as well as reducing outdoor noise and the amount of UV light that can enter your home.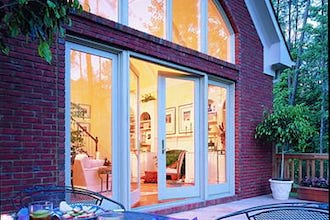 Enjoy lower heating and cooling costs with more efficient doors and windows. 
Choose the style and fuction that
fits your home
Andersen Windows in Miami County, IN
Andersen Doors in Miami County, IN
Browse the Andersen
Window & Door Catalogues
Getting your Andersen windows & doors in Miami County is simple...
Contact Us

Visit our showroom or schedule a consultation.

Review Quote

Review and approve your customized quote. 

Installation

Use one of our experts or a contractor of your choice.

Enjoy

Love the increased function, style, and efficiency of your new windows and doors. 
What you can expect when
you purchase your Andersen windows
& doors through Graber Supply
Andersen Warranty

All Andersen products come with industry-leading limited warranties.

Owner-to-Owner Limited Warranty

Anderson warranties can be transferred if you sell your home. This adds real value to your Andersen purchases.

Superior Customer Service

We work with you to make sure you get the right Andersen products for your home.
Andersen Replacement Windows in Miami County, Indiana
Are your windows and doors causing problems like being hard to use, letting in drafts, or not matching your home's look?
At Graber Supply, we think your home should be cozy and well-functioning. Having windows and doors that work well and look nice is important for this!
That's why we're a certified local seller of Andersen replacement windows and doors. We have a wide range of good Andersen products, so you can get the right parts and great customer service too.
If you own a home in Miami County, IN, you want it to stay a good temperature all year and not waste energy.
But some building materials don't work as well, and they can't make your home comfy and efficient. Like if your doors and windows don't work well, you might have to pay a lot for heating and cooling, and your home's temperature might go up and down a lot.
We don't think that's fair! You should have doors and windows that make you comfy and save energy.
At Graber Supply, we help people in all of Miami County get better homes with steady temperatures and less energy use. We do this by giving you really good Anderson doors and windows.
We provide Andersen products to all zip codes in Miami County: 46911, 46914, 46919, 46921, 46926, 46951, 46958, 46970, 46971, as well as surrounding counties.
We serve all towns in Miami County, including the following: Amboy, Bunker Hill, Converse, Deedsville, Denver, Macy, Mexico, Miami, Peru, Grissom ARB, Wawpecong, North Grove, Courter, Chili, Gilead, Perrysburg, Loree, and other smaller towns and villages.
When you visit local Miami County attractions, including the Miami State Recreation Area, Mississinewa Lake Dam, Grisson Air Museum, Circus Hall of Fame, or one of the many natural parks in the area; you can come home and enjoy your home with efficient windows, doors, and consistent temperatures!
Formed in 1832 from parts of Cass County and other unclaimed territories, Miami County has a population over 35,000 people covering over 370 square miles of land and 3.5 square miles of water.
Being your local Anderson window dealer in Miami County is only a small part of what we offer at Graber Supply. Feel free to browse the other products that we offer to make your home efficient, beautiful, and truly yours:
Contact us today, browse our online catalogs, or stop by our showroom and meet us in person. We would love to meet you and help your dreams for your home come true!
Andersen Windows & Doors FAQs
We can send an employee out to measure your existing doors and windows to ensure correct sizing. (A fee may apply for this service.) 
If you would like to avoid all unnecessary costs and measure your existing doors and windows yourself, this helpful guide can show you what to do.  
The cost depends on factors such as the style of window and additional features you request. The best way to get an accurate estimate is to contact us for a quote! 
Yes, a "blinds between the glass" option is available if you order certain models of Andersen windows. If you are interested in this option, contact us to ask about it! 
You can install your new windows yourself, or you can have the Graber Supply team install them for you.
Andersen windows with blinds between the glass cannot be repaired; a replacement panel is necessary.
We offer Andersen windows in a variety of standard sizing, as well as custom sizing that comes in ⅛" increments, so we will be able to deliver a product that meets your needs!
Absolutely!  Ask us about hardware styles, products, and accessories that are available for your new windows or doors.
Feel free to take a look at the available warranties for all Andersen windows and doors.  With our owner-to-owner warranties, you can rest assured that your product is valuable for years to come and adds resale value.