Experience the following with
Andersen windows and doors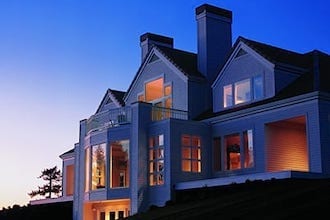 Choose from a wide variety of styles and options to find the best match for your home and personal style.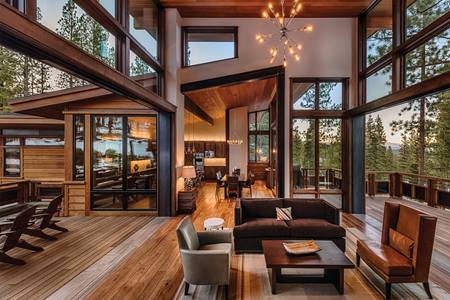 With over 100 years of experience, Andersen continues to innovate and provide some of the best warranties and products available.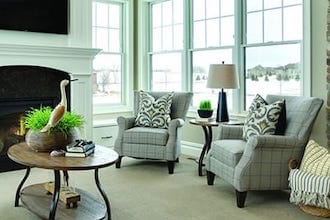 Anderson products will enable you to maintain consistent interior temperatures, stop leaks and drafts, and provide protection from harmful UV rays.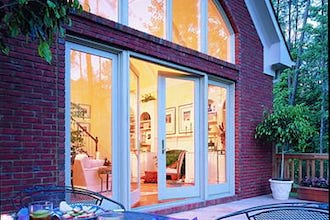 You'll love having lower heating and cooling bills when your doors and windows are energy efficient and well-installed! 
Choose the style and fuction that
fits your home
Andersen Windows in Howard County, IN
Andersen Doors in Howard County, IN
Browse the Andersen
Window & Door Catalogues
Getting your Andersen windows & doors in Howard County is simple...
Contact Us

Visit our showroom or schedule a consultation.

Review Quote

We send you a customized quote for your review.

Installation

Hire a contractor of your choice or employ one of our expert installers.  

Enjoy

Enjoy your beautiful new doors and windows!
What you can expect when
you purchase your Andersen windows
& doors through Graber Supply
Andersen Warranty

All Andersen products come with industry-leading limited warranties.

Owner-to-Owner Limited Warranty

Anderson warranties can be transferred if you sell your home. This adds real value to your Andersen purchases.

Superior Customer Service

We work with you to make sure you get the right Andersen products for your home.
Andersen Replacement Windows in Howard County, Indiana
At Graber Supply, we really care about your home in Howard County. We want it to feel cozy, welcoming, and work well.
We know that having good windows and doors is a big part of making this happen! We have lots of different styles of Andersen products that are great for both new homes and replacing old ones. You can pick the perfect match to make your home feel just right for you and your family.
We're a supplier that's certified to sell Andersen windows and doors for replacements. We help people in Howard County and even beyond. Our shelves are filled with all kinds of Andersen products that are really good, so you can be sure to get what you need and we'll take great care of you. Your happiness is really important to us.
If you're a homeowner in Howard County or thinking about building your own place, it's only natural to want a home where the temperature inside feels just right all the time.
Let's be honest, nobody wants to deal with windows and doors that let in drafts!
Our range of Andersen products is carefully crafted to stop leaks and keep your home cozy, giving you top-notch options and warranties for your windows and doors. We're here to make sure your home is as comfortable as can be!
If you live in Howard County, Indiana then we don't need to explain much about the natural beauty, history, or local attractions in the county or surrounding area:
Kokomo Beach Family Aquatic Center

Jackson Morrow Park

Foster Park

Howard County Historical Society

Greentown Glass Museum 

Seiberling Mansion

Highland Park 

Waterworks Park
Nestled in the very center of the state, vibrant Howard County sprawls across 293 square miles and pulses with the energy of over 82,000 people. As one of Indiana's proud 92 counties, it's a captivating piece of the puzzle.
The latest headcount from the 2020 census revealed a population of around 83,658 individuals, adding to the buzz of this lively place. Drumroll, please, because here comes the kicker – Howard County was once christened Richardville County, only to undergo a remarkable rebirth in 1844 as Howard County. The name pays homage to the legendary General Tilghman Howard, an Indiana icon whose legacy lives on. So, join us on this exhilarating journey through the heart of Kokomo, Indiana's vibrant metropolitan statistical area!
We provide our construction services to all cities and boroughs in Howard County, including Kokomo (county seat), Greentown, and Russiatown. 
We also service a variety of other townships and unincorporated communities, including Center, Clay, Ervin, Harrison, Honey Creek, Howard, Jackson, Liberty, Monroe, Taylor, Union, Alto, Cassville, Center, Hemlock, New London, Oakford, Phlox, and West Middleton.
We offer construction to all zip codes in Howard County, Indiana, including 46919, 46965, 46929, 46979, 46936, 46937, 46902, 46901, 46903, and 46995. 
As the
Howard County Chamber of Commerce
states,
"The mission of the Howard County Chamber is to provide advocacy, connections, and access to timely information to advance the growth and success of the business community."
Being your local Anderson window dealer in Howard County is only a small part of what we offer at Graber Supply. Feel free to browse the other products that we offer to make your home efficient, beautiful, and truly yours:
Contact us today, browse our online catalogs, or stop by our showroom and meet us in person. We would love to meet you and help your dreams for your home come true!
Andersen Windows & Doors FAQs
Yes, we can send someone out to your home to measure your windows and make sure you have the correct Andersen window replacement size (A fee may apply).
Yes!  You can use this helpful guide to assist you in getting the rough dimensions for your new Andersen products.
Yes, certain models of the available Andersen products are available with a "blinds between the glass" option.  If you want this option, please ask us about it when you contact us for your quote.
You have several options for installing your Andersen windows: If you are handy with tools you could do it yourself, you could hire a contractor of your choice, or you can hire a Graber Supply employee to come out and install them for you. 
Unfortunately, it's not possible to fix the blinds between the glass if they are damaged. If they need repairs you will need a full replacement panel. 
Our Andersen windows come in a variety of standard sizes. However, if you have oddly sized windows, no worries! We also offer custom sizing that comes in 1/8" increments, so no matter what size of windows you have we'll be able to deliver a product that fits your needs. 
Our owner-to-owner warranties enable you to rest assured that your product is valuable for years to come, as well as adding resale value to our products. 
Feel free to take a look at the warranties available for all our Andersen windows and doors.