Have a beautiful and efficient home entrance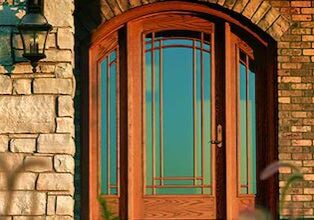 Quality Craftsmanship
Love the quality look, feel, and function of high-class workmanship.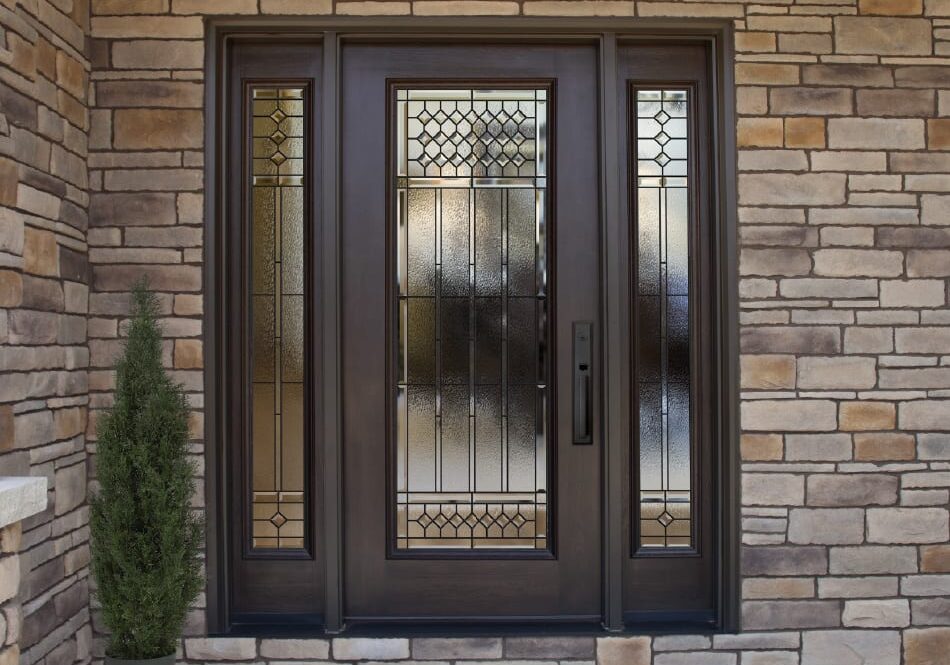 Large Selection of Styles
Choose the style that complements your home with multiple styles and colors.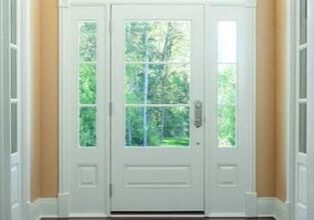 Energy Efficient
Keep your home comfortable by eliminating drafts, heat loss, and inconsistent temperatures, using our Low-E glass entry doors.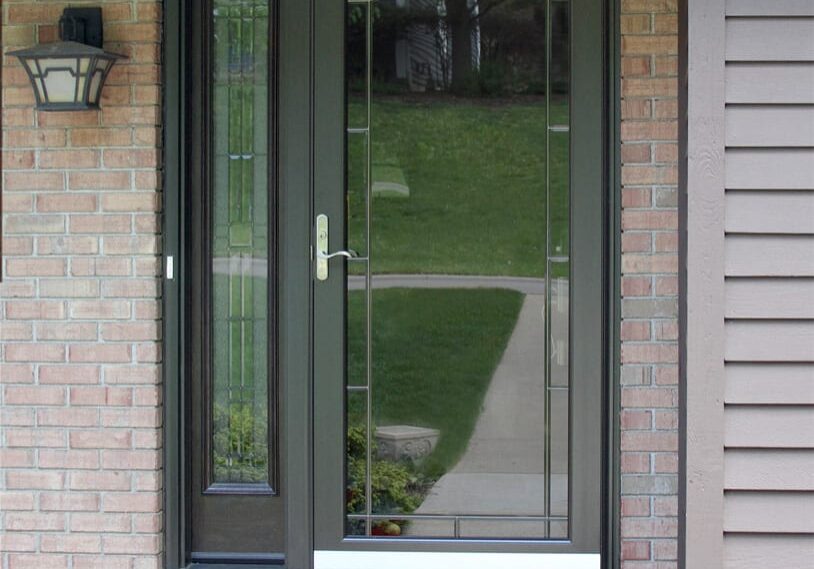 Custom Sizing for any Space
Don't worry if you have unique door measurements; we can custom size any door!
Choose the perfect door for your home in Cass County...
Browse the Graber
Entry Doors Catalog
What makes Graber Entry Doors
unique?
Treated pine frames - gives your door longer life

Compression weatherstrip - ensures an effective seal

Polystyrene door core - creates excellent insulation

Epoxy primer coating - the ultimate rust protection
Prefinished with textured vinyl - no painting required

Bumper threshold with PVC core - adds door reliability

Solid wood lock-block - increases door security

Low-E Glass - increases efficiency and energy savings, no matter the season or temperature
Getting a new entry door in Cass County has never been easier...
Contact Us

Schedule a consultation with us or visit our physical showroom. 

Review Quote

We send you a customized quote for your review.

Installation

Engage one of our expert installers or hire a contractor of your choice. 
What you can expect
with every Graber Entry Door
5-year Limited Warranty

We repair, replace, or refund Graber entry doors with defective materials or workmanship.

Customer Satisfaction

Contact us if you are not fully satisfied with your Graber entry door.

Superior Customer Service

Experience the Graber Supply difference with our customer service.
Do you want your entry doors to be beautiful, stylish, and efficient?
At Graber Supply, we serve the entire Cass County, Indiana area with our Graber entry doors to help homeowners experience the home efficiency and consistent temperatures they deserve.
New windows and entry doors increase your home's curb appeal. They also make your home look more inviting. Because we offer multiple styles of Anderson windows and doors we can help you find the perfect style for your home. Increase your home's resale value with Andersen doors.
We are a local certified Andersen dealer for replacement windows and doors, and we serve Cass County and beyond. We offer a full line of quality Andersen products so that you get the quality parts you need with the customer service that you deserve.
If you live in Cass County, Indiana then we don't need to explain much about the natural beauty, history, or local attractions in the county or surrounding area:
Cass County Historial Society

Cole Clothing Museum

Riverside Park

Indian Trail Wines

Bishop Park

Dunwoody Park
Plus all the fun little nooks and crannies you can discover if you explore. You will have to go find them all for yourself someday! 
Cass County has over 37,000 people in a land area of 414.85 square miles. The Wabash River runs through Cass County and is joined by the Eel River in Logansport. 
Formed in 1828, Cass County was named for General Lewis Cass, the governor of Michigan and the eventual US Secretary of War under President Andrew Jackson.  
We provide our construction services to all cities and boroughs in Cass County, including:
Logansport (county seat), Galveston, Onward, Royal Center, and Walton. 
We also service a variety of other townships and unincorporated communities, including Adams, Bethlehem, Boone, Clay, Clinton, Deer Creek, Eel, Harrison, Jackson, Jefferson, Miami, Noble, Tipton, and Washington. 
We offer construction to all zip codes in Cass County, Indiana, including: 46961, 46967, 46932, 46978, 46942, 46988, 46994, 46947, 46950, and 46998. 
"As the
Cass County Chamber of Commerce
states, "
The Chamber of Commerce values local businesses and their associates that bring a diverse and dynamic culture to the area.  Our community is a great place to enjoy life, to raise a family, and to do business."
Give yourself the space you need at home and work. Contact Graber Supply to get a quote for your project!
Howard County Home Entry Door FAQ's
We will come to your home and pre-measure all doors that you have us install. If your contractor is performing the installation, it will be their responsibility to get the required measurements.
We have are lots of paint and stain options for you to choose from. We can help you pick out the closest match to your existing paint and stain. 
Both decorative and privacy glass are beautiful options for the entry door to your home. We have multiple options for the glass in your door's internal grilles.
Our privacy glass comes in a variety of textures including...

Blanca
Chinchilla
Cumulus
Linen
Micro-granite
Rain
Steamed
Vapor
Unfortunately not all the parts on our entry doors are replaceable. If your door's internal blinds break, most likely the entire door will need to be replaced. 
However, you can rest easy, as your door is protected by our 20-year, prorated factory warranty. 
You can choose the internal grill pattern for your door from our many options. Please ask us for details.
Proper preparation is important to consider before re-painting one of our entry doors. If you would like to change the color of your door, please give us a call and we can make sure you know everything you need to know before getting started.
Low-E glass greatly reduces the amount of UV light that comes into your home through your door. This can help to give your home more consistent temperatures year-round.