Have a beautiful and efficient home entrance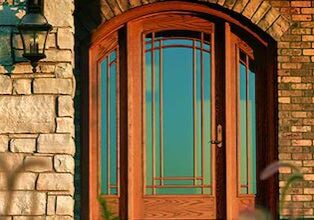 Quality Craftsmanship
Love the function, beauty, and reliability of quality craftsmanship.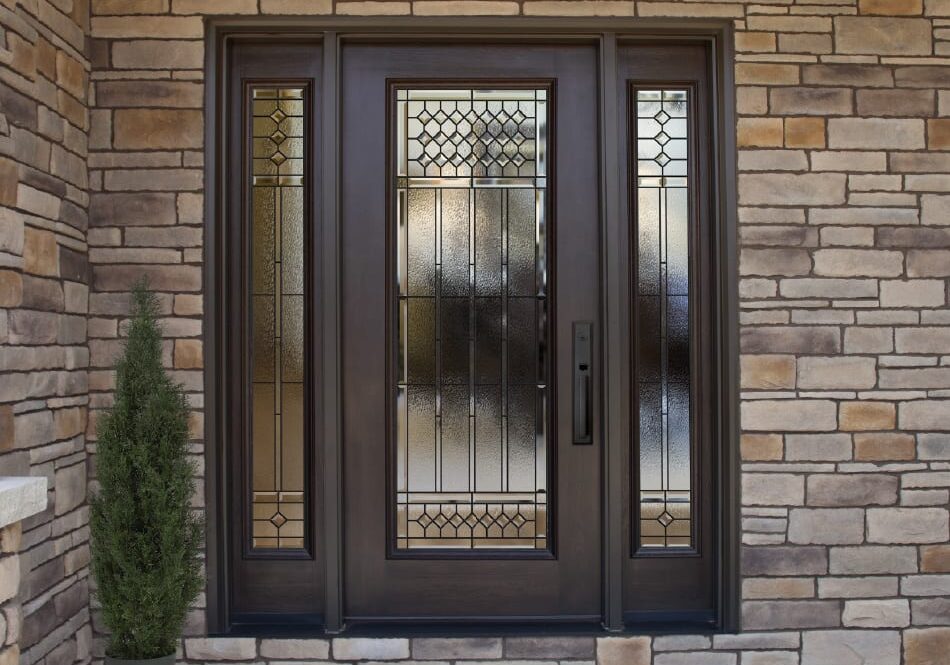 Large Selection of Styles
Pick from various colors and styles to find the ones that best complement your home.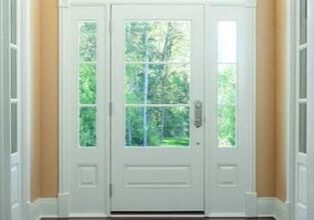 Energy Efficient
Reduce drafts, heat loss, and interior temperature fluctuations by installing Low-E glass doors.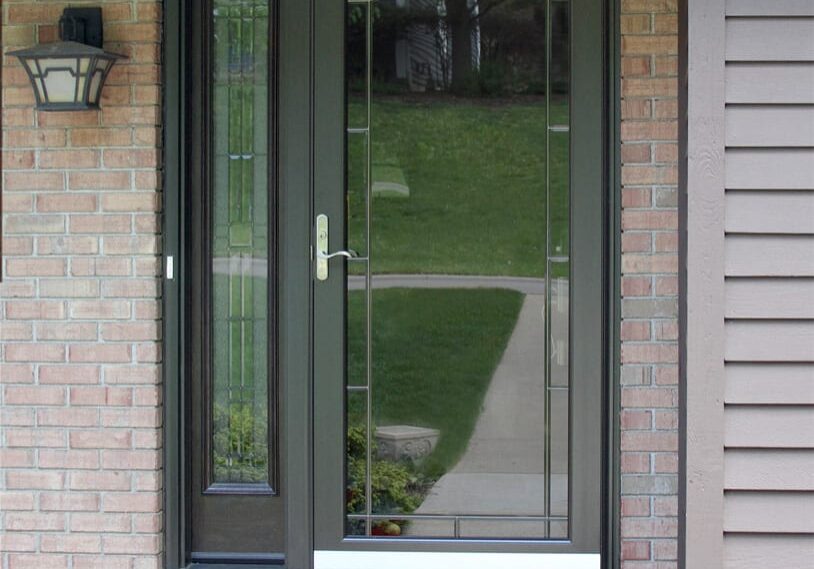 Custom Sizing for any Space
Don't worry if you have unique door measurements; we can custom size any door!
Choose the perfect door for your home in Grant County...
Browse the Graber
Entry Doors Catalog
What makes Graber Entry Doors
unique?
Treated pine frames - gives your door longer life

Compression weatherstrip - ensures an effective seal

Polystyrene door core - creates excellent insulation

Epoxy primer coating - the ultimate rust protection
Prefinished with textured vinyl - no painting required

Bumper threshold with PVC core - adds door reliability

Solid wood lock-block - increases door security

Low-E Glass - increases efficiency and energy savings, no matter the season or temperature
Getting a new entry door in Grant County has never been easier...
Contact Us

Schedule a meeting with one of our employees, or visit our showroom for a closer look at our products. 

Review Quote

Review and approve your customized quote. 

Installation

Use one of our experts or a contractor of your choice.
What you can expect
with every Graber Entry Door
5-year Limited Warranty

We repair, replace, or refund Graber entry doors with defective materials or workmanship.

Customer Satisfaction

Contact us if you are not fully satisfied with your Graber entry door.

Superior Customer Service

Experience the Graber Supply difference with our customer service.
Do you want a warm and inviting home with consistent temperates - rather than leaky or drafty doors and windows?
Graber Supply has the Andersen windows and doors that are perfect for your home! They not only work efficiently, but they also look great. You can find the right style to match your house just by browsing through our website or visiting our showroom.
We are a local certified Andersen dealer for entry doors. We serve Grant County and beyond. We offer a full line of quality Andersen products so that you get the quality parts you need with the customer service that you deserve.
If you own a home in Grant County or the nearby area, you may have experienced the frustration of windows or entry doors that are not weather-tight and allow leaks or drafts.
We know this is frustrating, and we are here to offer one of the best products to solve these draft issues: windows and doors from Andersen!
If you live in Grant County, Indiana then we don't need to explain much about the natural beauty, history, or local attractions in the county or surrounding area:
Cardinal Greenway
Fairmont Historical Museum 
James Dean Gallery
Marion Splash House
Grant County's Garfield Trails
Matter Park
Quilter's Hall of Fame
Located in central Indiana, Grant County has over 65,000 people in a land area of 414 square miles. Important paleontological discoveries have been made in the Pipe Creek Sinkhole. the birthplace and hometown of James Dean, an iconic and legendary movie star born in 1931. 
Grant County consists mainly of beautiful, rolling hills covered with lush vegetation. The land is mainly devoted to agriculture and urban development. The highest parts of the terrain are two rises in the southeast Upland, and the Mississinewa River flows northwesterly through the center of the county toward Mississinewa Lake, in Miami County. 
We provide our construction services to all cities and boroughs in Grant County, including Gas City, Jonesboro, and Marion (county seat). 
We also service a variety of other townships and unincorporated communities, including Fairmount, Fowlerton, Matthews, Swayzee, Sweetser, Upland, Van Buren, Arcana, Cole, Farrville, Fox, Friendly Corner, Hackleman, Hanfield, Jadden, Michaelsville, Normal, Radley, Rigdon, Roseburg, and Weaver.
We offer construction to all zip codes in Grant County, Indiana, including 46928, 46930, 46933, 46938, 46987, 46986, 46989, 46991, 46953, 46952, and 46957. 
As the Grant County Chamber of Commerce states, "The Chamber is a comprehensive group of businesses and organizations dedicated to fostering a healthy and vibrant local economy. To cultivate an environment for business growth and sustainability, the Chamber has pledged to provide business support, networking opportunities, advocacy, educational and peer outreach for the business community. The Chamber with its 350 members representing approximately 11,000 individual employees, is a voice that is well respected within the community."
Being your local Anderson window dealer in Grant County is only a small part of what we offer at Graber Supply. Feel free to browse the other products that we offer to make your home efficient, beautiful, and truly yours:
Contact us today, browse our online catalogs, or stop by our showroom and meet us in person. We would love to meet you and help your dreams for your home come true!
Grant County Home Entry Door FAQ's
You can take your measurements yourself, or a Graber Supply employee can come out to your place and measure your doors or windows for you. 
If you choose to hire a local contractor to install your new doors or windows, they are responsible to get the necessary measurements for you.  
Paint: Yes, we have lots of colors to choose from, and we can paint your door to complement your home's color scheme. 
Stain: You can choose the stain you like best from our stain color palette. 
We offer both decorative and privacy glass for your home's entrance door. Choose from a variety of options for the glass in the internal grilles.
Our privacy glass comes in a variety of textures including...

Blanca
Chinchilla
Cumulus
Linen
Micro-granite
Rain
Steamed
Vapor
Only certain parts of the door are replaceable. Often if they break the entire door will need to be replaced.
You can have peace of mind with our 20-year prorated factory warranty.
Yes, most of our entry doors have different options available with the internal grille.  Please ask us for details.
Many of our entry doors can be painted if they are correctly prepped. Please contact our team if you have more questions.
UV light enters through the glass in your door and heats up your home. Low-E significantly reduces the amount of UV light that can enter your home. Reducing the amount of UV light that can enter your home will contribute to a more consistent temperature in your home.