Have a beautiful and efficient home entrance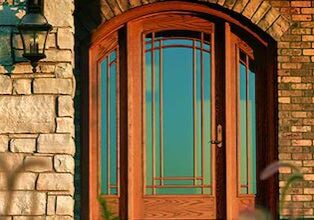 Quality Craftsmanship
Enjoy the look, feel, and reliability that comes from quality workmanship.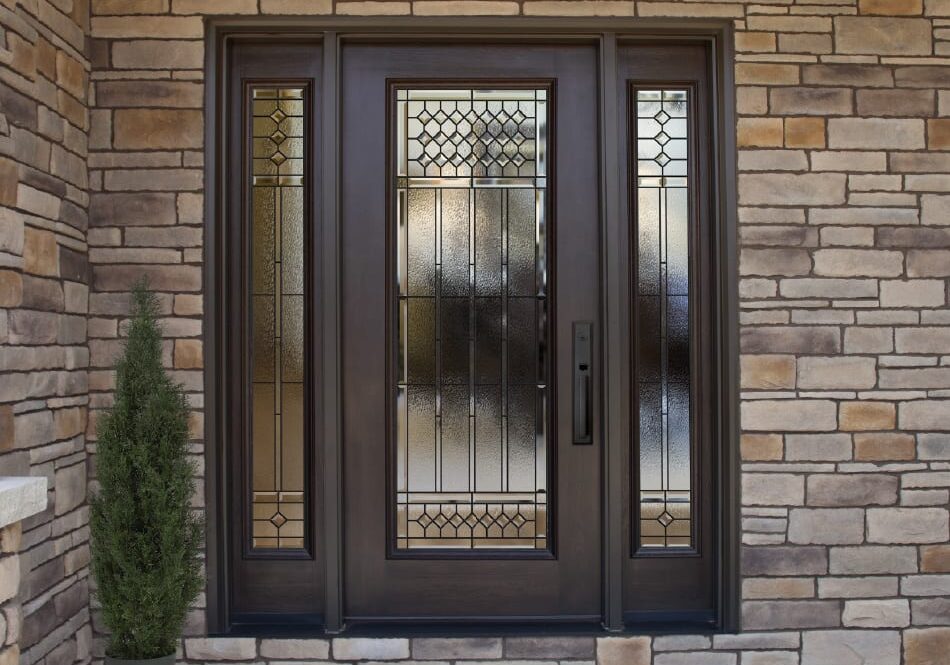 Large Selection of Styles
Choose the style that complements your home with multiple styles and colors.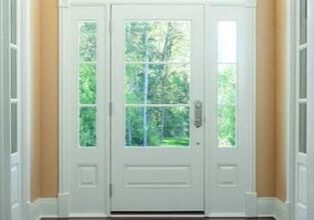 Energy Efficient
Our Low-E glass doors help eliminate drafts, heat loss, and fluctuating interior temperatures, keeping you comfortable!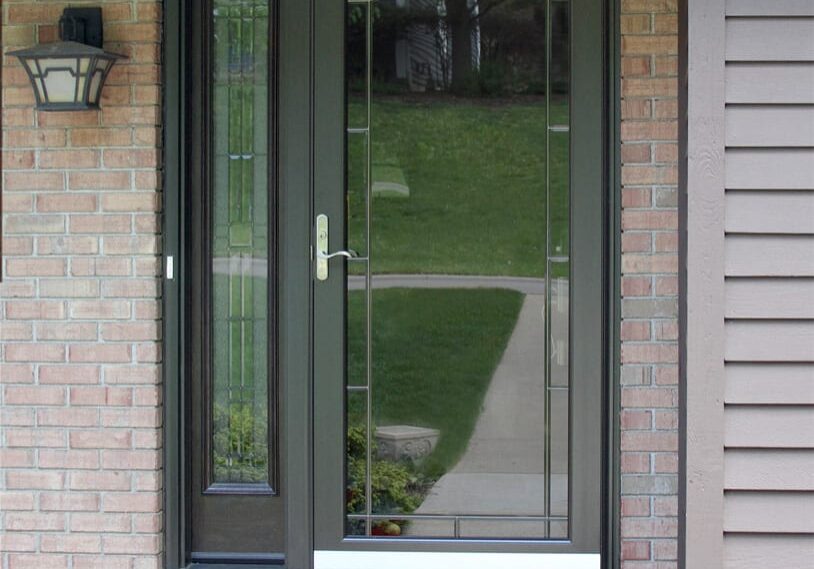 Custom Sizing for any Space
Don't worry if you have unique door measurements; we can custom size any door!
Choose the perfect door for your home in Marion...
Browse the Graber
Entry Doors Catalog
What makes Graber Entry Doors
unique?
Treated pine frames - gives your door longer life

Compression weatherstrip - ensures an effective seal

Polystyrene door core - creates excellent insulation

Epoxy primer coating - the ultimate rust protection
Prefinished with textured vinyl - no painting required

Bumper threshold with PVC core - adds door reliability

Solid wood lock-block - increases door security

Low-E Glass - increases efficiency and energy savings, no matter the season or temperature
Getting a new entry door in Marion has never been easier...
Contact Us

Visit our showroom or schedule a consultation.

Review Quote

We send you a customized quote for your review.

Installation

You can use a contractor of your choice, or hire one of our expert installers. 

Enjoy

Enjoy the beauty, style, and efficiency of your new entry door!  
What you can expect
with every Graber Entry Door
5-year Limited Warranty

We repair, replace, or refund Graber entry doors with defective materials or workmanship.

Customer Satisfaction

Contact us if you are not fully satisfied with your Graber entry door.

Superior Customer Service

Experience the Graber Supply difference with our customer service.
Are you looking for a door for your home that is beautiful, stylish, and efficient?
At Graber Supply, we serve the entire Marion, Indiana area with our Graber entry doors to help homeowners experience the home efficiency and consistent temperatures they deserve.
We know having windows and doors that are functional and beautiful plays a large part in this! By offering various styles of Andersen products for both new construction or replacement homes, you can find the perfect fit to make these goals come true for your home and family.
We are a local certified Andersen dealer for replacement windows and doors, and we serve Marion and beyond. We offer a full line of quality Andersen products so that you get the quality parts you need with the customer service that you deserve.
If you live in beautiful Marion, Indiana then you already are familiar with the surrounding beauty, history, and style of the area:
Marion Splash House

Mississinewa 1812 Reenactment Weekend (largest living history event in the US)

Fly/In Cruise/In Event

Indy Airstrip Attack

Gardens of Matter Park (A Proven Winners Signature Garden)

James Dean Birthsite Memorial

Quilter's Hall of Fame

Walnut Creek Golf Courses
Located in Grant County in central Indiana, the City of Marion is the county seat and also home to Indiana Wesleyan University. 
Marion city is the birthplace of Hollywood's legendary star, James Dean, and the cartoonist Jim Davis. 
Another of Marion's historical claims to fame is that it was the site of the Battle of the Mississinewa, during the War of 1812. During this battle, an expeditionary force sent by William Henry Harrison fought against the Miami villages. Today, the battle is reinacted every year, in the largest War of 1812 reenactment in the US. 
Marion has an impressive Christmas lights event. "For decades, Mar­i­on has been known around the world for its Christ­mas City Walk­way of Lights." states the City of Marion website. 
Marion City hosts a Fly/In Cruise/In. As the Fly/In Cruise/In website states, "This annual event features antique, classic, homebuilt, ultralight, rotorcraft and warbird aircraft as well as vintage cars, trucks, motorcycles, fire trucks, autocycles, military vehicles, and tractors. An all-you-can-eat Pancake Breakfast is served."
The City of Marion also hosts the Hog Daze Motorcycle Rally, a three-day event that celebrates the rich history of motorcycles in Indiana. 
The city of Marion covers 15 square miles of land and is home to over 29,000 people.
The Marion City website states, [Our mission is] "to bring pos­i­tive ener­gy and growth to the Mar­i­on com­mu­ni­ty through a proac­tive approach based on hon­esty, col­lab­o­ra­tion, and account­abil­i­ty. It is our duty to fos­ter and pre­serve a safe, healthy, and thriv­ing envi­ron­ment full of oppor­tu­ni­ty for our fam­i­ly of cit­i­zens and vis­i­tors alike."
We service all zip codes in Marion, Indiana with construction services, including 46952, 46953, and other surrounding zip codes in the greater Grant County area.
From start to finish, you need a construction service you can trust. 
Get started today with a quote from Graber Supply!
Howard County Home Entry Door FAQ's
If the Graber Supply team installs your new entry door, we will come out and measure your door ahead of time. If you choose your contractor to install the new door, they will need to get the necessary measurements and send them to us.
Paint: With our many pain options we can mach the the paint for your new door with the paint colors you already have.
Stain: Choose from one of our stain options to find the closest match to your existing stain.
We offer both decorative and privacy glass for your home's entrance door. Choose from a variety of options for the glass in the internal grilles.
Our privacy glass comes in a variety of textures including...

Blanca
Chinchilla
Cumulus
Linen
Micro-granite
Rain
Steamed
Vapor
Unfortunately only certain parts of a door are replaceable. Many times if your internal blinds break your entire door needs to be replaced. Our 20-year prorated factory warranty will help you rest easy knowing that your door is protected.
Yes, most of our entry doors have different options available with the internal grille.  Please ask us for details.
If you properly prep our entry doors many of them can be painted. Contact our team to get answers for your questions on how to paint your door. 
When UV light from the sun hits your door it heats up your home and causes the temperature inside to fluctuate. Low-E glass filters out most of the UV light that could otherwise enter your home. Reducing the amount of UV light that enters your home helps keep indoor temperatures more consistent.