Have a beautiful and efficient home entrance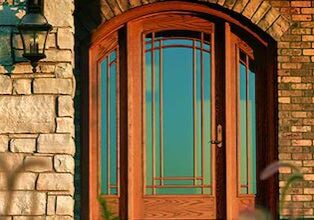 Quality Craftsmanship
You'll love the look, function, and durability of quality craftsmanship.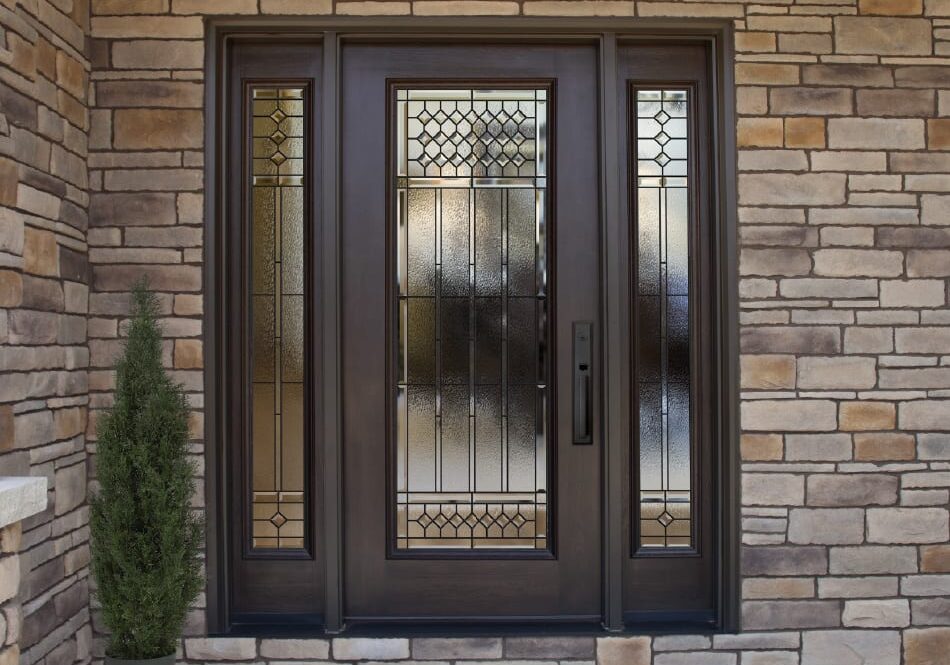 Large Selection of Styles
With multiple colors and designs, you can choose the style that best fits your house.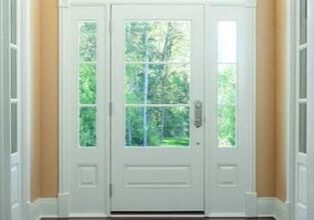 Energy Efficient
Eliminate drafts, heat loss, and inconsistent interior temperatures with our Low-E glass doors.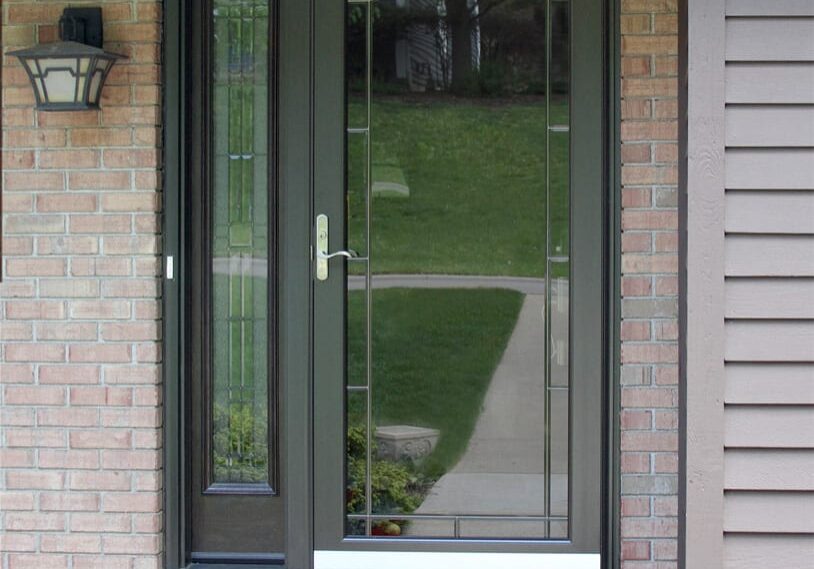 Custom Sizing for any Space
Don't worry if you have unique door measurements; we can custom size any door!
Choose the perfect door for your home in Kokomo
Browse the Graber
Entry Doors Catalog
What makes Graber Entry Doors
unique?
Treated pine frames - gives your door longer life

Compression weatherstrip - ensures an effective seal

Polystyrene door core - creates excellent insulation

Epoxy primer coating - the ultimate rust protection
Prefinished with textured vinyl - no painting required

Bumper threshold with PVC core - adds door reliability

Solid wood lock-block - increases door security

Low-E Glass - increases efficiency and energy savings, no matter the season or temperature
Getting a new entry door in Kokomo has never been easier...
Contact Us

Schedule a meeting with us or visit our showroom for a closer look. 

Review Quote

Review the customized quote we give you. 

Installation

Use one of our experts or a contractor of your choice.
What you can expect
with every Graber Entry Door
5-year Limited Warranty

We repair, replace, or refund Graber entry doors with defective materials or workmanship.

Customer Satisfaction

Contact us if you are not fully satisfied with your Graber entry door.

Superior Customer Service

Experience the Graber Supply difference with our customer service.
Are you looking for a door for your home that is beautiful, stylish, and efficient?
You deserve a home with a beautiful and efficient entrance.
We design, build, and sell our own line of Graber entry doors as your local home supplier. All of our customers get the best quality materials, excellent craftsmanship, and  quality customer service.
If you are a homeowner in Kokomo, IN, you probably want your home to be airtight, weathertight, and safe, not to mention energy efficient. However, the truth is that not all building materials are created equal, and some perform better than others. You don't want to end up stuck with doors and windows that don't perform well! 
If you get stuck with sub-par doors and windows, you might experience high energy bills, lack of function in the doors and windows themselves, and uncomfortable home interiors with temperatures that fluctuate and don't remain consistent. 
We don't want anyone to get stuck dealing with all that! 
At Graber Supply, we serve the entire Kokomo area with our Graber entry doors to help homeowners experience the efficiency and consistent temperatures they deserve.
As a home or business owner in Kokomo, IN, you will get a space that is both energy efficient and maintains a constant temperature year round when you work with us.
A comfortable home starts with efficient doors. Reduce your heating and cooling bills and provide your family with a beautiful and inviting space.
Andersen replacement windows and doors bring that comfort to your home in Kokomo, Indiana!
We serve the following zip codes in Kokomo: 46901, 46902, 46903, 46904, and other zip codes in Howard County.
Kokomo covers 36 square miles and is home to over 45,000 people. Most industry in Kokomo is centered around manufacturing and agriculture. It is home to several equipment and auto plants.
While spending the day at one of Kokomo's many attractions you can rest easy knowing that Anderson products are serving your home. 
Whether you're at the  American Legion Golf Course, Kokomo Country Club, Jackson Morrow Park, the Wildcat Creek Soccer Complex, the Kokomo Beach Family Aquatic Center, or one of the other city parks rest easy knowing that your home is protected with the best Anderson products.
Being your local Anderson window dealer in Kokomo is only a small part of what we offer at Graber Supply. Feel free to browse the other products that we offer to make your home efficient, beautiful, and truly yours:
Contact us today, browse our online catalogs, or stop by our showroom and meet us in person. We would love to meet you and help your dreams for your home come true!
Kokomo Home Entry Door FAQ's
The Graber Supply team will come in and measure your doors and windows before installing the new ones, to make sure they will be a fit. 
If you choose to hire a different contractor, then they are the ones responsible for measuring your doors and windows to ensure a fit.