Have a beautiful and efficient home entrance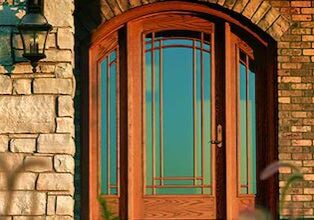 Quality Craftsmanship
Enjoy the look, feel, and reliability that comes from quality workmanship.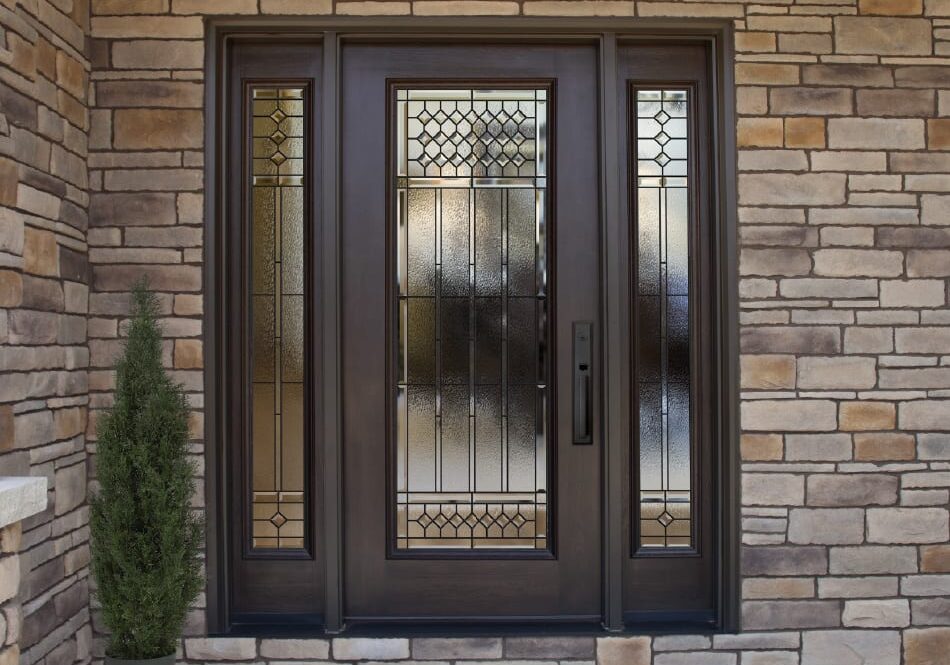 Large Selection of Styles
Choose the style that complements your home with multiple styles and colors.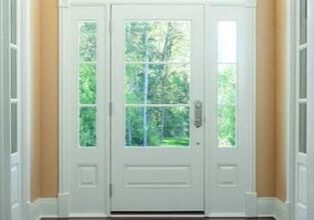 Energy Efficient
Low-E glass doors help you eliminate drafts and leaks and achieve consistent interior temperatures.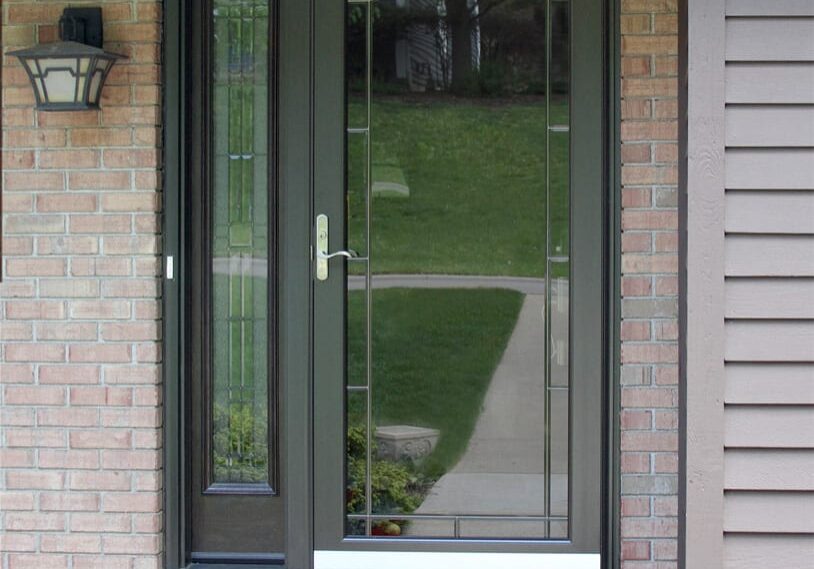 Custom Sizing for any Space
If you have unique door measurements, no worries! We have custom sizing and are sure to have what you need. 
Choose the perfect door for your home in Wabash County...
Browse the Graber
Entry Doors Catalog
What makes Graber Entry Doors
unique?
Treated pine frames - gives your door longer life

Compression weatherstrip - ensures an effective seal

Polystyrene door core - creates excellent insulation

Epoxy primer coating - the ultimate rust protection
Prefinished with textured vinyl - no painting required

Bumper threshold with PVC core - adds door reliability

Solid wood lock-block - increases door security

Low-E Glass - increases efficiency and energy savings, no matter the season or temperature
Getting a new entry door in Wabash County has never been easier...
Contact Us

Schedule a consultation with us or visit our showroom for a closer look at our products. 

Review Quote

We will send you a customized quote for you to look at. 

Installation

Use one of our experts or a contractor of your choice.
What you can expect
with every Graber Entry Door
5-year Limited Warranty

We repair, replace, or refund Graber entry doors with defective materials or workmanship.

Customer Satisfaction

Contact us if you are not fully satisfied with your Graber entry door.

Superior Customer Service

Experience the Graber Supply difference with our customer service.
Efficient Entry Doors
in Wabash County, Indiana
Are you looking for a door for your home that is beautiful, stylish, and efficient?
At Graber Supply, we serve the entire Wabash County, Indiana area with our Graber entry doors to help homeowners experience the home efficiency and consistent temperatures they deserve.
We know having windows and doors that are functional and beautiful plays a large part in this! By offering various styles of Andersen products for both new construction or replacement homes, you can find the perfect fit to make these goals come true for your home and family.
We are a local certified Andersen dealer for replacement windows and doors, and we serve Wabash County and beyond. We offer a full line of quality Andersen products so that you get the quality parts you need with the customer service that you deserve.
If you live in Wabash County, Indiana then we don't need to explain much about the natural beauty, history, or local attractions in the county or surrounding area:
Salamonie River State Park

Lost Bridge State Recreation Area

Dr. James Ford Historic Home

Stockdale Mill

Wabash County Museum

Charley Creek Gardens

Hanging Rock National Natural Landmark 

Paradise Spring Historical Park
Located in north-central Indiana, Wabash County has over 31,000 people in a land area of 412 square miles. Wabash County is home to the Honeywell Arts & Entertainment Venues, including the Historic 1905 Eagles Theater. 
Wabash County offers many of the conveniences and opportunities of a big city while maintaining its small-town values. 
For many years the area was inhabited by indigenous people. When French traders began exploring the area in the 17th century the encountered the Miami Indians. Wabash County was formed in 1820, along with Delaware County. The county today is only a portion of what was originally created back in 1820. 
The name "Wabash" is an English spelling of the French name for the river in the area, the "Oubache." The French derived the name from the Indian name for the river, the "Wabashike," meaning "pure white." Much of the bottom of the river was made of limestone, which was white. 
We provide our construction services to all cities and boroughs in Wabash County, including
Wabash (county seat), La Fontaine, Largo, North Manchester, and Roann. 
We also service a variety of other townships and unincorporated communities, including America, Bolivar, College Corner, Disko, Ijamsville, Liberty Mills, Lincolnville, Mount Vernon, Newton, Pioneer, Richvalley, Servia, South Haven, Speicherville, Stockdale, Sunnymede, Treaty, Urbana, and Valley Brook.
We offer construction to all zip codes in Wabash County, Indiana, including 46962, 46980, 46984, 46941, 46943, 46990, 46946, and 46992. 
"[Our vision is that] Wabash County will be the model for small-town America, making a relevant impact on the global community, by offering vibrant cultural experiences, enriching lifestyles and growing economic opportunities while building on our heritage."
You can turn your dreams into reality! Contact Graber Supply to get a quote for your project!
Howard County Home Entry Door FAQ's
Graber Supply will pre-measure all entry doors before installation. Should you choose to have another contractor perform the install, they will be responsible to get all the necessary measurements.