Have a beautiful and efficient home entrance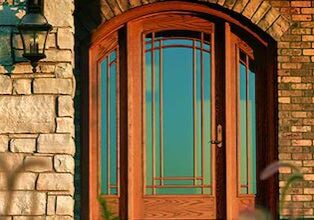 Quality Craftsmanship
Enjoy the look, feel, and reliability that comes from quality workmanship.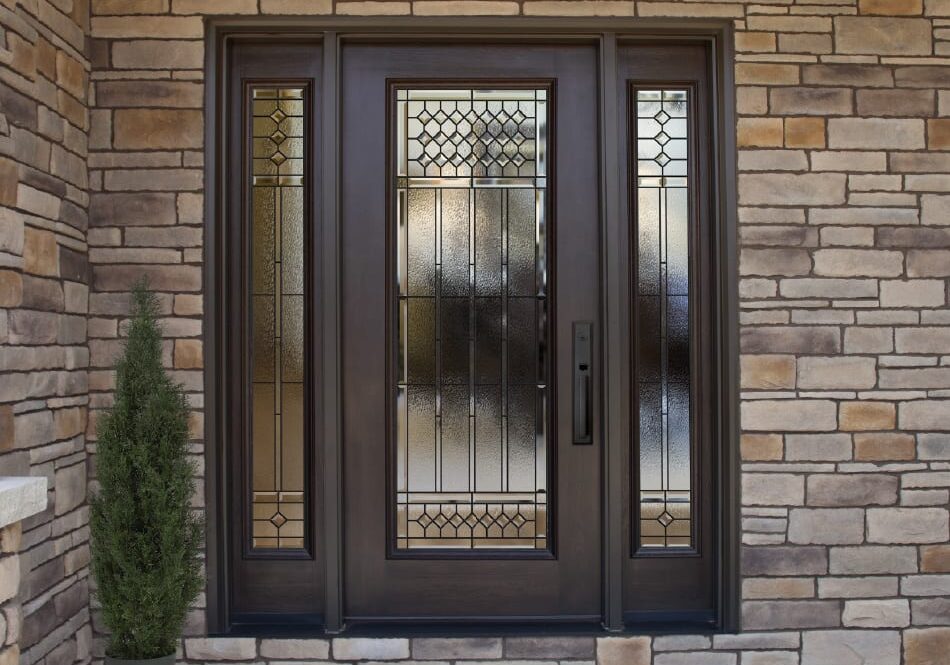 Large Selection of Styles
You can choose the color and style that best compliments your home.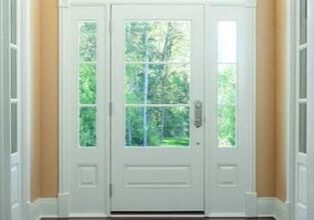 Energy Efficient
Eliminate drafts, heat loss, and inconsistent interior temperatures with our Low-E glass doors.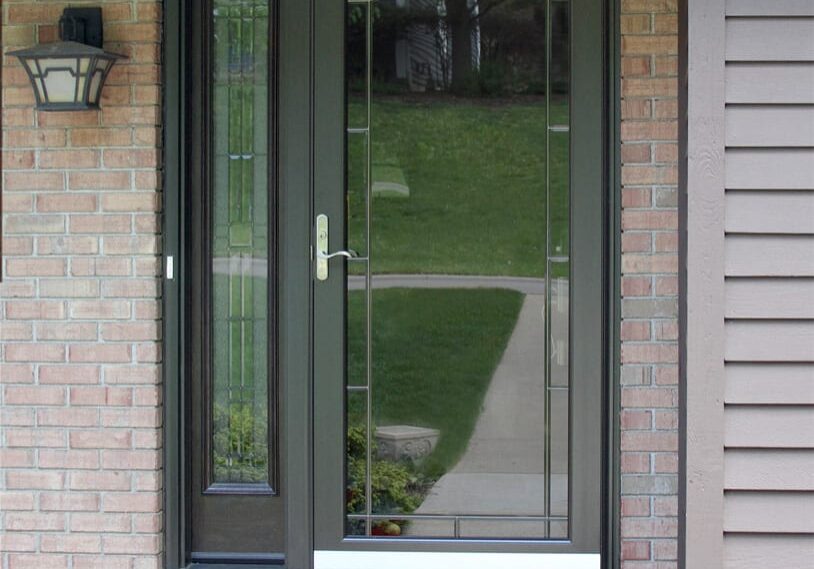 Custom Sizing for any Space
If your door has a non-standard measurement, no worries! We can custom size any door. 
Choose the perfect door for your home in Peru
Browse the Graber
Entry Doors Catalog
What makes Graber Entry Doors
unique?
Treated pine frames - gives your door longer life

Compression weatherstrip - ensures an effective seal

Polystyrene door core - creates excellent insulation

Epoxy primer coating - the ultimate rust protection
Prefinished with textured vinyl - no painting required

Bumper threshold with PVC core - adds door reliability

Solid wood lock-block - increases door security

Low-E Glass - increases efficiency and energy savings, no matter the season or temperature
Getting a new entry door in Peru has never been easier...
Contact Us

Visit our showroom or schedule a consultation.

Review Quote

We send you a customized quote for your review.

Installation

Hire a contractor you already know of, or employ our team of skilled installers. 

Enjoy

Enjoy the increased style, comfort, and function of your new entry! 
What you can expect
with every Graber Entry Door
5-year Limited Warranty

We repair, replace, or refund Graber entry doors with defective materials or workmanship.

Customer Satisfaction

Contact us if you are not fully satisfied with your Graber entry door.

Superior Customer Service

Experience the Graber Supply difference with our customer service.
Are you looking for a door for your home that is beautiful, stylish, and efficient?
You deserve a home with a beautiful and efficient entrance.
We design, build, and sell our own line of Graber entry doors as your local home supplier. All of our customers get the best quality materials, excellent craftsmanship, and  quality customer service.
If you live in beautiful Peru, Indiana then you already are familiar with the surrounding beauty, history, and style of the area:
Grissom Air Museum
International Circus Hall of Fame
Oak Hill Winery
Mississinewa Lake, Dam, and Reservoir 
Circus Hall of Fame
Miami County Speedway and Bunker Hill Dragstrip
Circus City Festival Museum
Seven Pillars Nature Preserve - ACRES Land Trust
Miami County Museum
American Huey 369 Museum 
Located in Miami County of north-central Indiana, Peru is Miami County's largest city and is 79 miles north of Indianapolis. The Wabash River runs through Peru and divides the city in two. 
Peru, Indiana is considered the Circus Capital of the World and hosts the Big Top Circus (a professional circus) each year. They also hold the Peru Amateur Circus (for ages 7-21) each year in June. 
The city of Peru covers 5 square miles of land and is home to over 11,000 people.
Peru was founded in 1834 by William N. Hood. In 1913 it suffered a massive flood with waters that rushed down the city streets at 20 mph and devastated everything in the way. The flood killed many people, as well as causing an estimated $3,000,000 of loss. The once-thriving little town was absolutely devastated. 
However, the city did eventually bounce back from its loss, and today it thrives again. 
As the Miami Chamber of Commerce, the chamber overseeing Peru, states on their website, "The Miami County Chamber of Commerce promotes a strong business and industrial climate for its members through a partnership between businesses and the community of Miami County."
We service all zip codes in Peru, Indiana with construction services, including: 46970, 46971, and other surrounding zip codes in the greater Miami county area.
Peru Home Entry Door FAQ's
If you hire the Graber Supply team to install your door, we will come to your site ahead of time and get all the necessary measurements. Should you choose to hire a contractor they will need to get the necessary measurements and send them to us.
Paint:  Yes - we can paint your new door to match your existing home's colors!
Stain:  We have multiple stain colors available, and you will need to choose one from our stain color palette.
We offer both decorative and privacy glass for your home's entrance door. Choose from a variety of options for the glass in the internal grilles.
Our privacy glass comes in a variety of textures including...

Blanca
Chinchilla
Cumulus
Linen
Micro-granite
Rain
Steamed
Vapor
Only certain parts of the door are replaceable. Often if they break the entire door will need to be replaced.
You can have peace of mind with our 20-year prorated factory warranty.
Certaily. Most of our entry doors have different internal grille options available, so you can pick the style you like best. Ask us for details if you would like more information. 
If you prep our doors correctly it's possible to paint them. If you have questions about painting your doors, ask our team for more details. 
UV light enters through the glass in your door and heats up your home. Low-E significantly reduces the amount of UV light that can enter your home. Reducing the amount of UV light that can enter your home will contribute to a more consistent temperature in your home.